NOW SELLING THE ULTRA-PORTABLE LENOVO X201I!  WE DID A METRIC TON OF RESEARCH ON THIS MODEL AND ITS ROCK SOLID!
We receive these laptops off-lease from large companies and they are often in near mint condition.  We set them up clean and lighting fast with lifetime anti-virus and anti-spyware protection, office and productivity suite, and the latest in multimedia software to help you get the most out your machine.  These are perfect for students and professionals looking for a computer for everyday use: surfing the web wirelessly, creating papers, spreadsheets and presentations, listening to music, watching dvds, etc.  They also make great gifts. 
EVERY UNIT IS GUARANTEED FOR 30 DAYS!!! Extended warranties are available for only $29.99.
You can try all the laptops out at our store before you buy!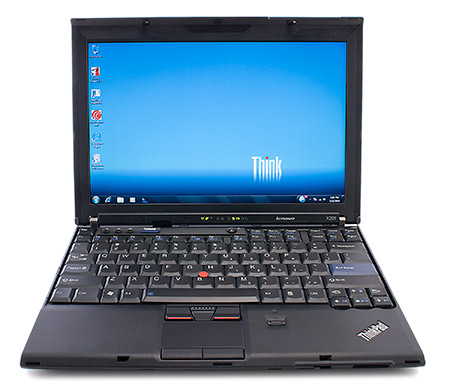 Make: Lenovo x201i               
Condition: Pre-Owned 

Wireless: Yes -- Wireless G
LCD: 12.1" WXGA LCD Screen
Hard Drive: 120 GB Upgradeable to SSD etc!
Memory: 4GB

Speed: Intel i3 2.4 ghz

Ethernet: Yes 

Dial-Up: Yes
OS: Windows 10 w/COA
Anti virus: Free Lifetime
Office: '97 (Word, Excel, PowerPoint)
Adapter: Yes 110-220 Volts 

Height: 1.0 inches
Width: 11.6 inches
Depth: 8.26 inches
Weight: 3.2.lbs (ultralight!)

Warranty: 1 months

1 Year Warranty: $29.99